Membership / CRM
Xynergy® has been doing custom interactive programming for large online
communities since 1998 for Shirley Maclaine's website. We offer base systems which allow for site-wide
updating, member sign-up and control, and content archiving. Then our
clients choose what other functions they would like to have in their
community websites: forums, community chat, shopping, audio/video,
media archives, webinars, shows, events and/or email.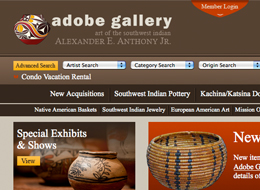 adobegallery.com
adobegallery.com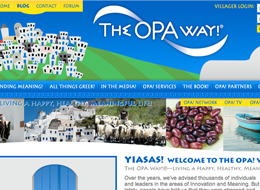 The Opa Way
theopaway.com

Website Graphic Design, Flash Animation and Custom CMS by Xynergy®. Membership functions allow users to sign up and receive access to special blog posts, site content and pages.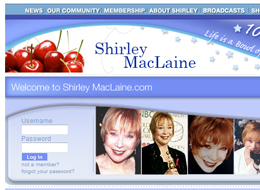 Shirley MacLaine
Official Website - since 1997 shirleymaclaine.com

Massive and popular website features member functions which give them access to her weekly online radio show interviews, 10 years worth of media archives: Video/Audio/articles, shopping discounts, online chat, community forum and much more.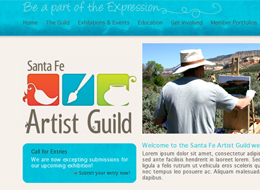 Santa Fe Artists Guild

Corporate ID/Logo Design by Xynergy®. New site design for Online Members Community and Directory.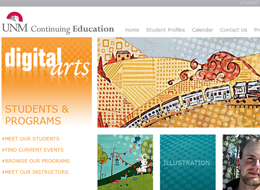 UNM Continuing Education Digital Arts Program Student Portfolios Directory

Website Design and online student logins and portfolios directory.

And more...