eMail Promotion System Features
Create Send Features:
Our professional email promotion system is easy to use and has many features. One of the great aspects of the Create Send system is reporting. Did he open it? Did she click through on the links you provided? Who forwarded your email to their friends? This can allow for remarkable accuracy in servicing your client relationships.
Campaign snapshot
See how your email campaign has performed at a glance. Find out how many recipients opened your email, clicked a link, unsubscribed, forwarded your email to a friend and loads more.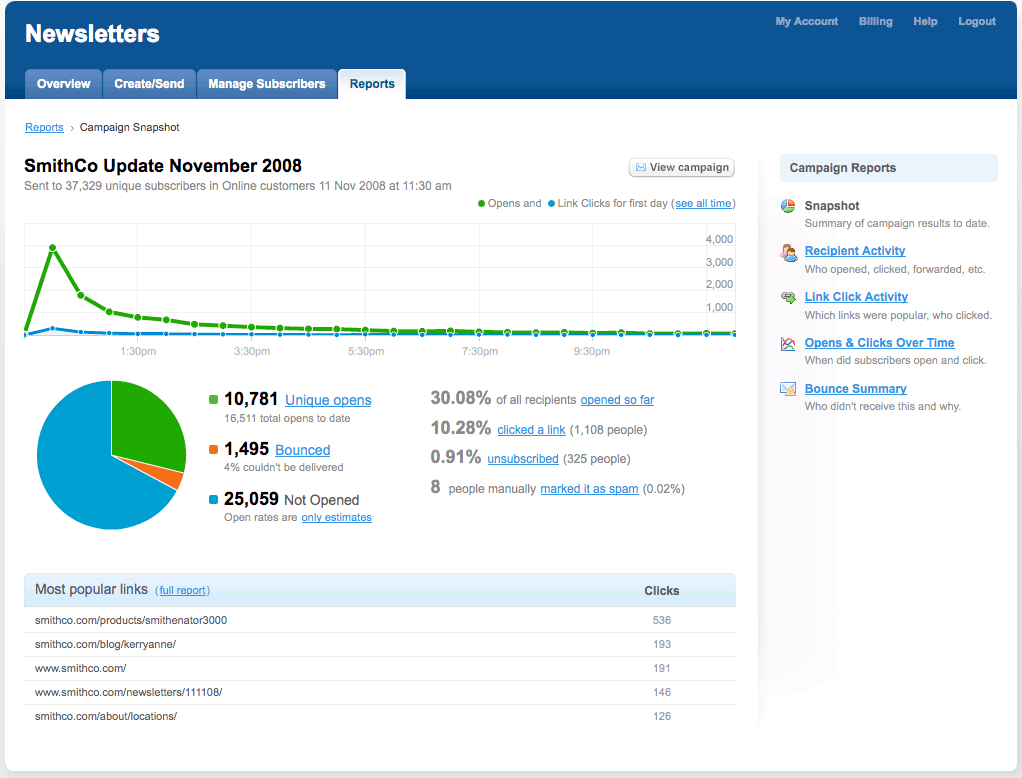 Opens Over Time
Our simple Opens Over Time Report shows exactly who is checking out your email, how many times they're doing it, and when they did it. You can get an overview for the life of the campaign or drill down all the way to minute by minute detail.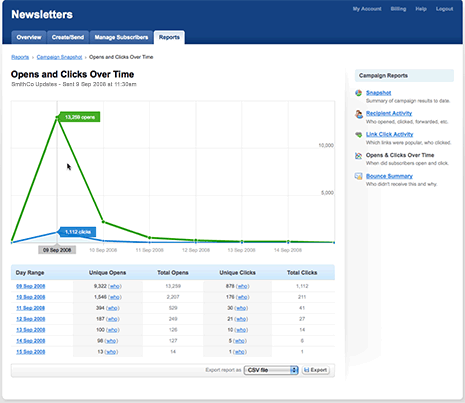 Recipient Activity
Our recipient activity report lets you get down to some serious detail on your campaign. Easily see who opened, who clicked, who bounced and who unsubscribed. You can even search for a specific subscriber to see exactly what they did with your email.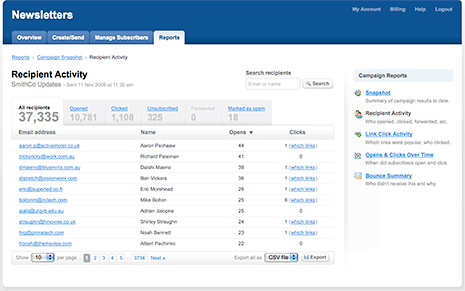 Link activity
The Link Activity Report makes it very easy to see what your subscribers found most interesting, as well as who clicked and who did not.