Supporting our Community
We have Roots.
Our history is intertwined with New Mexico. From Las Cruces to Albuquerque, Santa Rosa to Santa Fe, Taos to Farmington, we know and love this amazing place.
We are invested and we care. We have key staff members who were born and raised in New Mexico and some who are raising their children here. We want our communities to thrive. We contribute by donating our time and expertise, donating funds, and/or volunteering on boards and committees.
---
Our current donated community Project: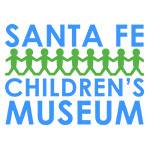 ---
Other Donated website development, hosting, Internet marketing & Support:
New website for the New Mexico Special Olympics - 1998-2006.
Buckaroo Ball - Non-profit fundraisor for children in need - 1999-2005
Emerald City Opera - New Opera Company in Steamboat, Colorado - 2001-2004
Pomegranate Studio and Pomegranate Seeds - Youth and Dance education - 2007-present.
Pajarito Riding Club - community equestrian organization - 2010-present.
We are also huge supporter of Girls Inc of Santa Fe and have donated website maintenance and security services.
Recently Xynergy hosted a table and raised significant funds for CLNKids.org
Boards and Time:
From 2004-2009 our president, Jennifer Martin, served on the board of the New Mexico Advertising Federation. We built and donated the website and added membership interactivity, and advertising directory, and job board as well as online marketing servcics.
In 2008, Jennifer was asked to join the board of Theater Grottesco. Subsequently Xynergy built, donated, and support a highly used website for the non-profit performance company including the custom application development of an online ticketing sales system.
We also regularly give to the Albuquerque Rescue Mission, Joy Junction, The Food Depot, Warehouse 508/NMX Sports and The Ranches (NM Boys Ranch).