Google Adwords Services | Albuquerque, New Mexico
A Google Adwords campaign takes time to set up, a lot of time. But once the campaign is up and running it needs regular monitoring and management; what your competitors are doing, are your bids optimized and constantly improving your keyword quality scores. If you are not an expert, this will take even more time. Save time and headaches and hire Xynergy® to produce effective campaigns and continually optimize them to produce the results you want.
Online Advertising Campaigns include search terms, ad campaign set up, and daily monitoring on Google.
In order for us to take on an Adwords project, we require you make a contribution to your online business of at least $1000 spend on Google Adwords bid fees each month.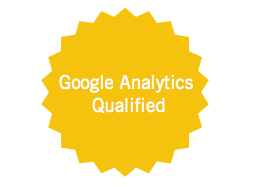 Our online marketing team is Google Analytics Certified and not only deeply understands online tools but they also work along side an award-winning web design team to craft a consistent and clear message.