CEO of Xynergy, Jennifer Martin, named Local Legend in Pacheco's "Legendary Locals of Santa Fe"
Xynergy® has been building websites and specializing in Internet marketing across a variety of industries, non-profits, and state and local government agencies since 1994. Our clients range from California to Europe and Africa. Our CEO, Jennifer Martin, was a pioneer in the field of web development and started Xynergy® with no investors before any published web design guides were available. At the time, the Internet only had around 1,300 websites while today there are more than half a billion. Martin was able to predict the enormous potential of the Internet for businesses and organizations to reach a multitude of audiences. The explosive growth of the Internet that ensued led to Xynergy® expanding and bringing in employees who specialized in an array of services.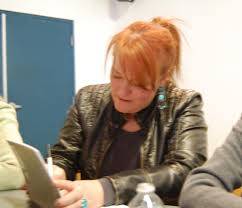 One of Xynergy's first clients was the New Mexico Economic Development Department. Martin recalls developing the website for them, "It was 800 pages and we worked night and day learning how to do it. But we got it done and they've had us do two re-designs with them since," said Martin. Xynergy® developed an impressive website for another client, Shirley MacLaine, that was 1,500 pages and included database functionality, e-commerce and memberships. Since 1994 Xynergy's business has taken off and Xynergy® has moved locations six times to accommodate expansion.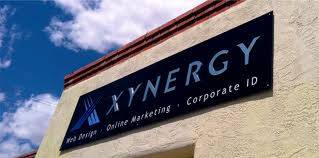 The story of Xynergy® and its success, along with Martin's personal story, who began programming software at age ten, are all reasons why she is a "local legend" in the book "Legendary Locals of Santa Fe" by Ana Pacheco. The book provides a wide sampling of historic and present-day residents that influenced Santa Fe history and culture including individuals such as Georgia O'Keeffe who requires no introduction and Albina Lucero who was the first female sheriff. To inquire about our services call Xynergy®, Inc at 505-820-9357. To buy Ana Pacheco's book, Click here.