Xynergy® Welcomes Sales and Marketing Strategist, Ethan Graham
Albuquerque/Santa Fe, N.M. Xynergy®, New Mexico's premier website and online marketing company with locations in Albuquerque and Santa Fe, welcomes Ethan Graham as Sales & Digital Marketing Strategist.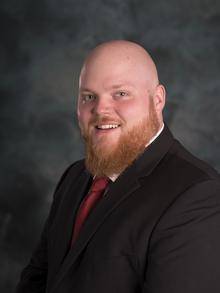 As Sales & Digital Marketing Strategist for Xynergy, Graham's specializes in external business development and client relations, as well as assisting with Xynergy's in-house marketing strategy and implementation.
"Ethan's professional experience has been focused on understanding the client's individual needs and goals, particular those in digital marketing, Facebook advertising and social media management. When he talks to clients, he really listens, and knows where to point their online marketing efforts for maximum results," says Jennifer Martin, President & CEO. "That made him a great fit for our clients as well as Xynergy's own business development."
Graham graduated from the University of New Mexico with a Bachelor of Science in business administration, with a concentration on entrepreneurial studies. He and his wife enjoy Albuquerque's local micro-brewery scene and spending time with their pets, Simba and Opie.
View Albuquerque Journal Article | View NM Business Weekly Article
About Xynergy®
Since 1994, Xynergy® has provided world class web design, online marketing services, and website management for a wide range of industries, non-profits, and state and local government agencies. Our philosophy has remained true since our founding by Jennifer Martin. We strive for high-quality, visually attractive, easy-to-navigate websites using technologies that not only engage and please website audiences, but are highly functional and search engine friendly.
Xynergy® has won numerous awards both locally and nationally. We are proud to consistently be named among the top web development firms in New Mexico by Albuquerque Business First. Our stable, personable workforce team brings tremendous talent, creativity and true excitement to the work we do. That passion is why our clients think of us as partners.
For more information or interviews, visit xynergy.com, or contact Jennifer Martin at 505-820-9357 x 20 or design@xynergy.com.
-30-