Most Dependable Web Design Firms in the West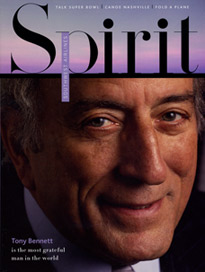 Xynergy New Media® is proud to top the list in Southwest Airline's Spirit Magazine! With industry-leading clients in nearly every segment of the economy, we're honored to be an important part of the growing market place throughout the American Southwest.
Whether we're building sites for small start-up companies, redesigning a large corporation's website, designing proprietary databases, performing Search Engine Optimization, or implementing any number of online marketing opportunities, our seasoned team of designers, programmers and marketing specialists know how to deliver the exact functionality and message your online marketing goals require.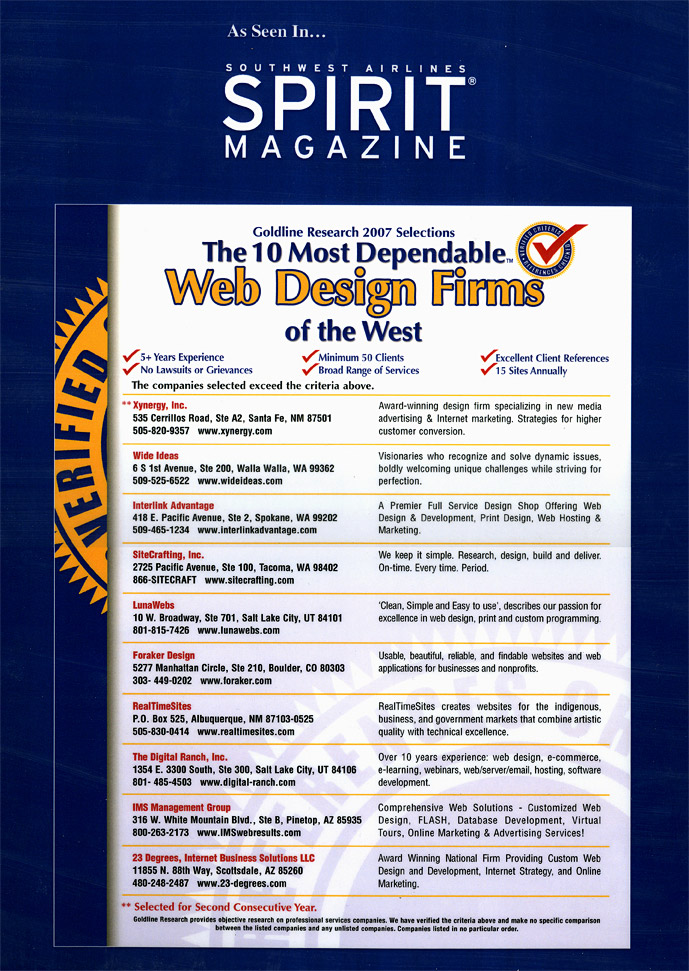 For more information, contact Jennifer Martin 505-247-2570; email to design@xynergy.com or visit www.xynergy.com.