Xynergy Designs New Garson Studios Website
Xynergy® is pleased to announce the launch of Garson Studios new website. Aside from being visually stunning, the website's main function is to provide information about Garson Studios facilities, services, and expertise for motion pictures and television productions. Garson Studios is conveniently located in Santa Fe, New Mexico on the campus of the Santa Fe University of Art and Design.
Garson Studios provides production services for commercials, music videos, television series and motion picture productions. Garson Studios has worked on award-winning projects: Iron Man 2, True Grit, No Country for Old Men, Longmire, and Cowboys and Aliens. Film star Greer Garson funded the 30,000 square foot facility to meet the demand for sound stages in New Mexico. The studio has three sound stages with drive-on access that comprise 24,000 square feet of the facility.
The design of Garson's new website showcases Garson Studios production facilities, features, and support services. The new website utilizes the latest in graphic design such as Parallax home page scrolling and Responsive Theming across mobile devices. These features along with user-friendly functionality make the website stand out. The website even includes detailed information to help prospects evaluate Garson Studios services such as floor plans and other technical specifications.
Xynergy® did not just create a new website, we also recreated the Garson Studios logo and branding identity. The new logo was designed to be distinctive and modern. This was the old logo: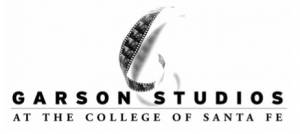 Here is what our designers came up with for the new logo: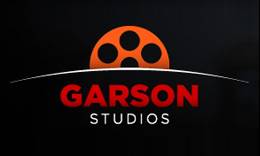 To visit the new Garson Studios website go to: http://garsonstudios.com.