Bustamante Financial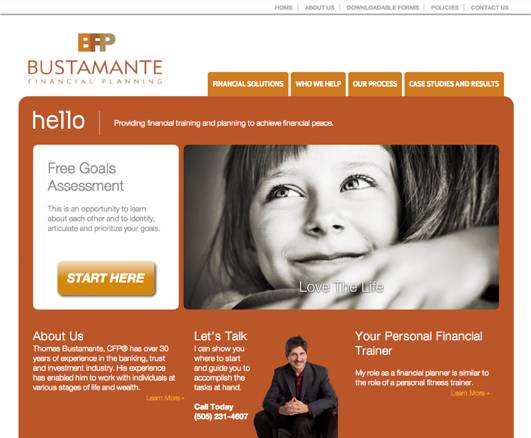 Services:
Logo/Branding
Business Card, Stationary and Print Collateral
Custom Website design and CMS install

About this Project:
Thomas Bustamante, CFP has over 30 years of experience in the banking, trust and investment industry. He wanted new branding and website development in order to begin offering his services as professional planner. Thomas had worked with Xynergy® in 1998 when Xynergy® designed the website for the Bank of Santa Fe. The experience was so favorable that Thomas decided to have Xynergy® design his own website 14 years later.
Xynergy® developed a striking logo and branding. Then followed through with a website that has great UI/UX and is easy for Thomas to update.