Con Alma Health Foundation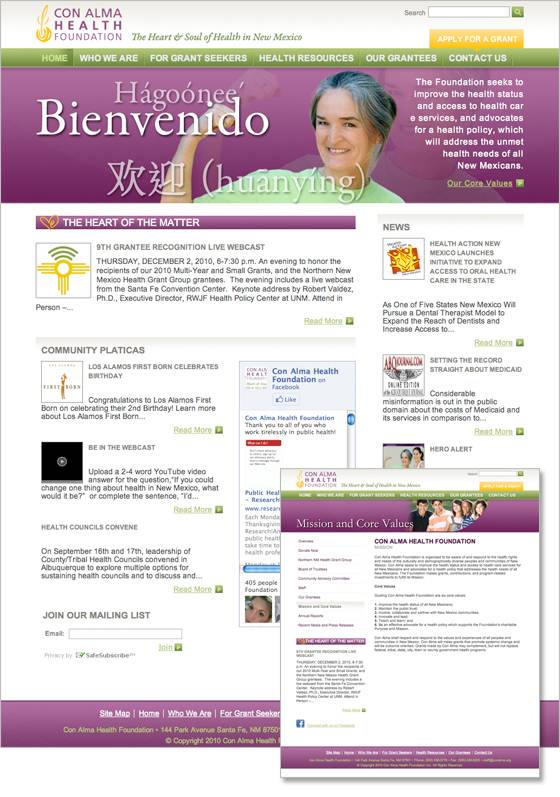 Features:
Custom Design
Mobile Versioning
WordPress Build
Social Media Integration
Dynamic Calendar of Events
Online Applications
Video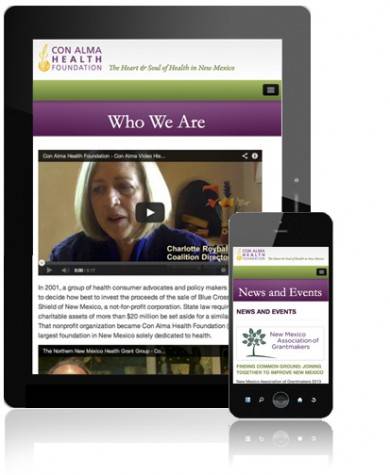 About this Project:
Con Alma Health Foundation is the largest foundation in New Mexico solely dedicated to health. As healthcare professionals, their website required a clean and innovative site that carries their charitable mission along with it. We worked very closely with their staff and ultimately acheieved our goal with a website that we are proud to call one of our own.