Fairchild & Co. Jewelers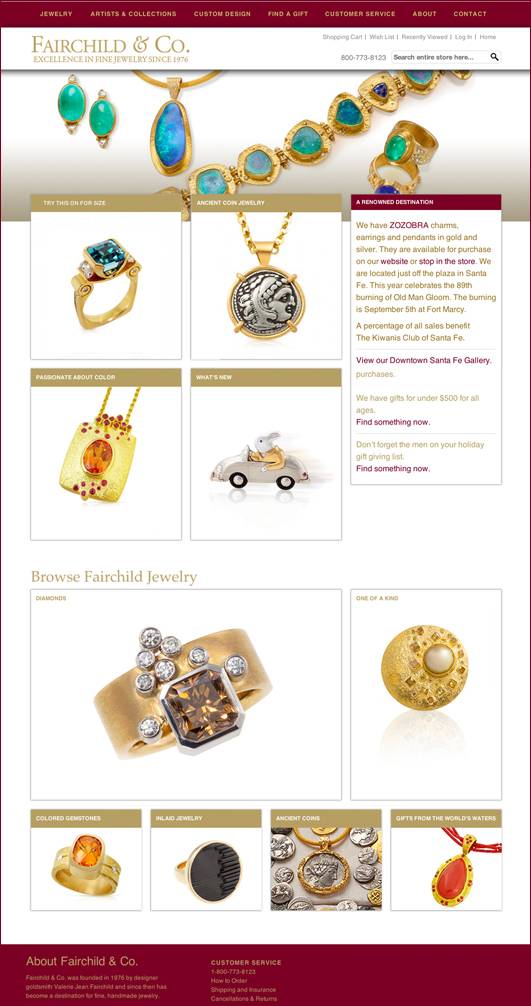 Features:
Custom Graphic Design
Magento eCommerce Shopping Cart
Customer Management
Basic SEO Initialization
Responsive Theming - Mobile Versioning
Gift Finder Interactive Tool
About this Project:
Customers can browse and purchase from their personal iPads and Smart phones.
Seeing is believing.
When you experience the beautiful pieces designed by Valerie Fairchild and her company you can see why only a sophisticated website would do.
Valerie is a highly sought-after renowned designer of fine platinum, diamond, gold, inlaid and gemstone jewelry and her website needed to present her work accordingly.
This custom design includes masonry presentation, responsive mobile device versioning and a matching email promotion design. We also custom designed an interactive auto-gift selection tool for her special customers.