Farminton Convention & Visitor's Bureau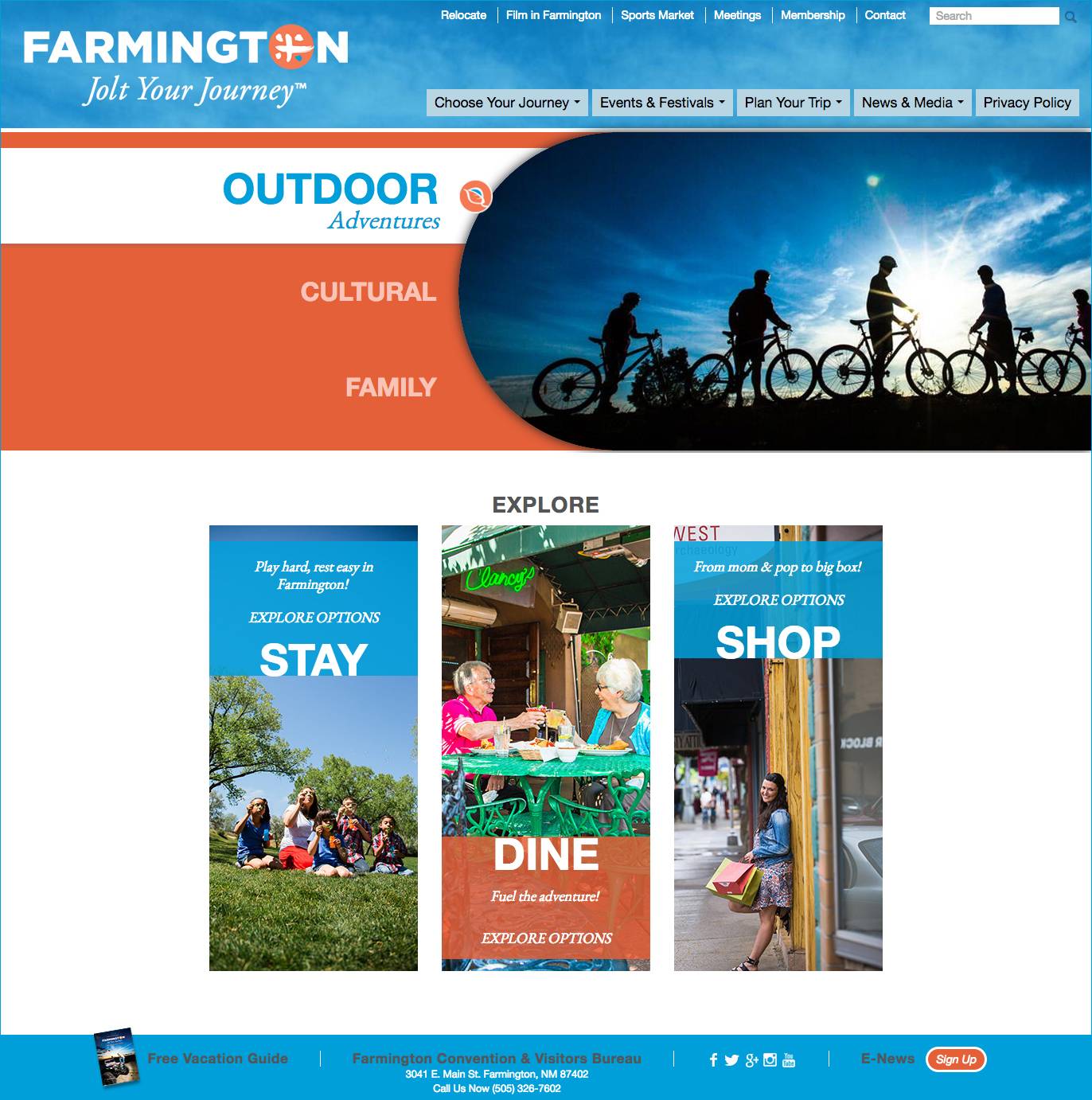 Dining Directory: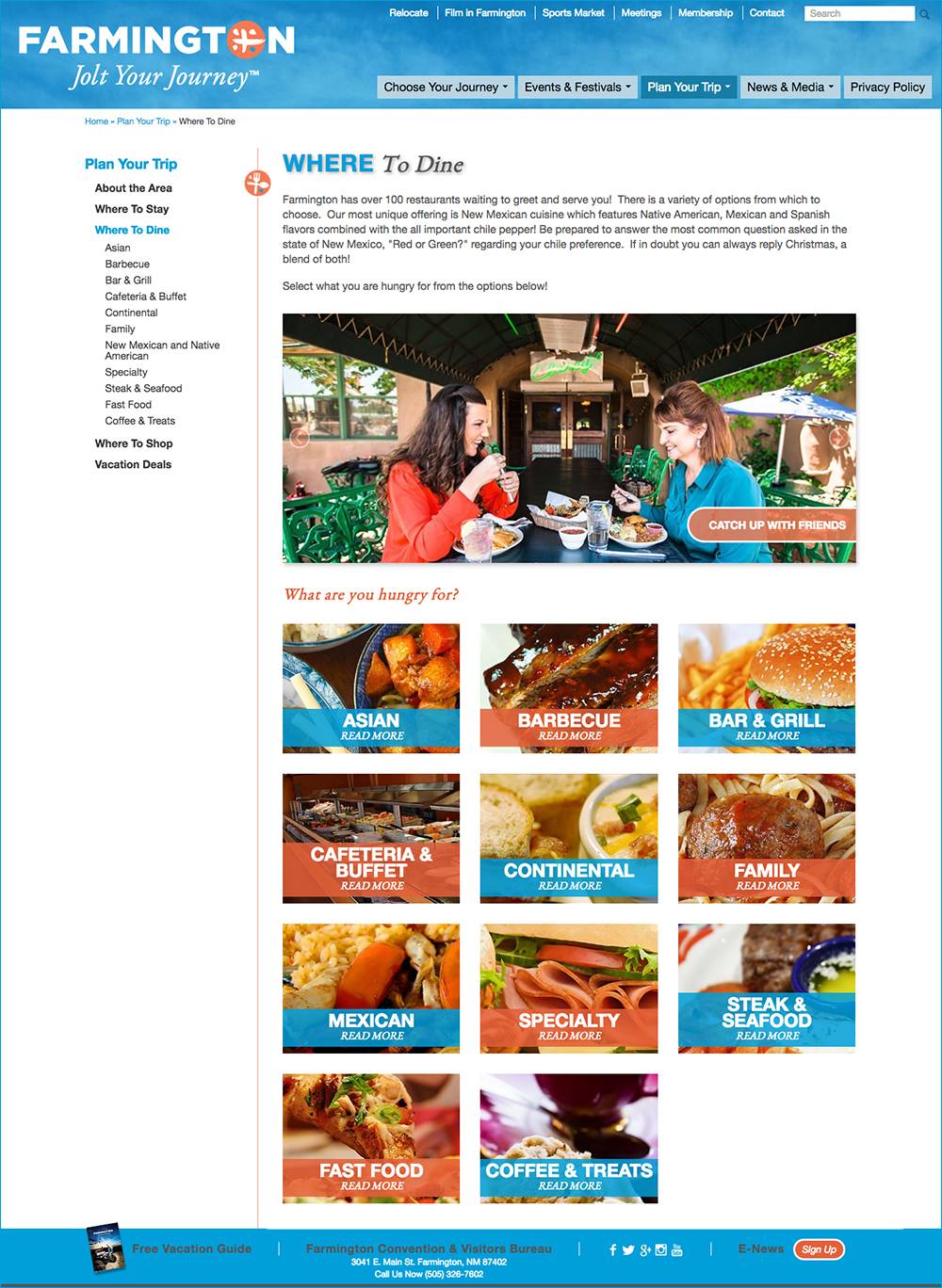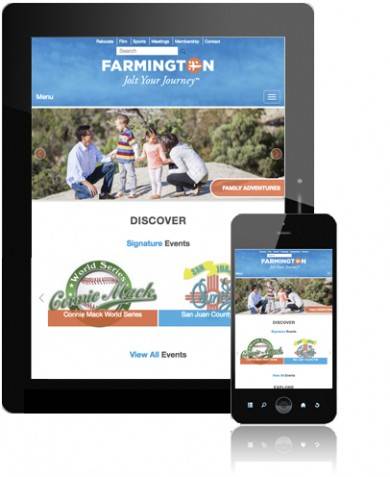 The Farmington Convention & Visitors Bureau has launched a new state-of-the-art website, in order to increase tourism to the area in the new fiscal year and incorporate the new Farmington brand. Griffin & Associates marketing firm designed the remarkable new branding for the city and performed the creative for the website.
FarmingtonNM.org was custom coded and is now maintained and marketed by Xynergy. The extensive website offers several new features including:
An interactive and categorized events calendar to make travel planning easy for visitors
A "Submit Events" form to assist local event organizers
Responsive design so that the site is easily viewed on mobile devices and tablets
Social media integration, featuring a fun Instagram feed highlighting #PlayFarmington
New photos taken by local photographer, Paul McPherson, that highlight the beauty of Farmington
The site is broken out into three travel segments – outdoor, cultural and family in order to appeal to the various kinds of travelers who come to Farmington.
Digital Marketing:
Research & Evaluation
​Digital Marketing Analysis and Tracking Tools
SEO Initialization
Comprehensive Monthly Digital Marketing / Search Engine Optimization
The Farmington Convention & Visitors Bureau conveyed to Xynergy their desire to have more website visitors sign up for a Vacation Guide Brochure. As part of their digital marketing agreement, Xynergy performed extensive A/B testing on their homepage and Vacation Guide sign-up form. This A/B testing revealed a strategy for attracting and alerting vistors to the Vacation Guide and layed the groundwork for several optimizing changes to be made. These small changes resulted in a 120% increase in click-through-rate to their vacation guide page. We are still currently testing for other solutions to increase their Vacation Guide conversions.