Ghost Ranch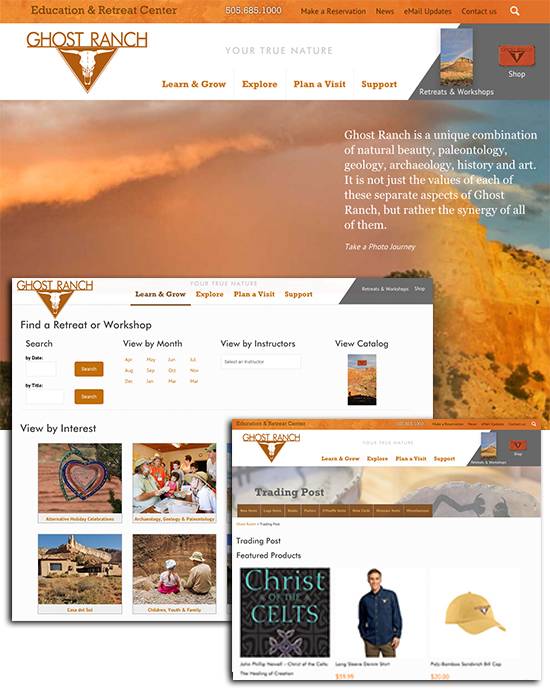 Xynergy still does online marketing for Ghost Ranch. Our services include:
Search engine optimization
Site maintenance
Reputation management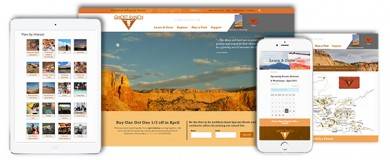 About this Project
Ghost Ranch and Xynergy began their partnership with online marketing. When the Ghost Ranch website was in need of a facelift, Xynergy made sense. The new site is a 100% custom design that featyre rustic colors, scrolling imagery, and custom icon and map design. While the design is beautiful, it's inteded to take play second fiddle to the natural beauty of the Ghost Ranch landscapes.
In addition to custom design, the site also uses Hold My Ticket to sell tickets to Ghost Ranch tours. The site also features a database of all of the workshops and events that Ghost ranch offers.
Features:
Custom site design
Hold My Ticket integration
Tour and workshop database
Responsive formatting for all mobile devices