Heart Gallery of NM - Adoption App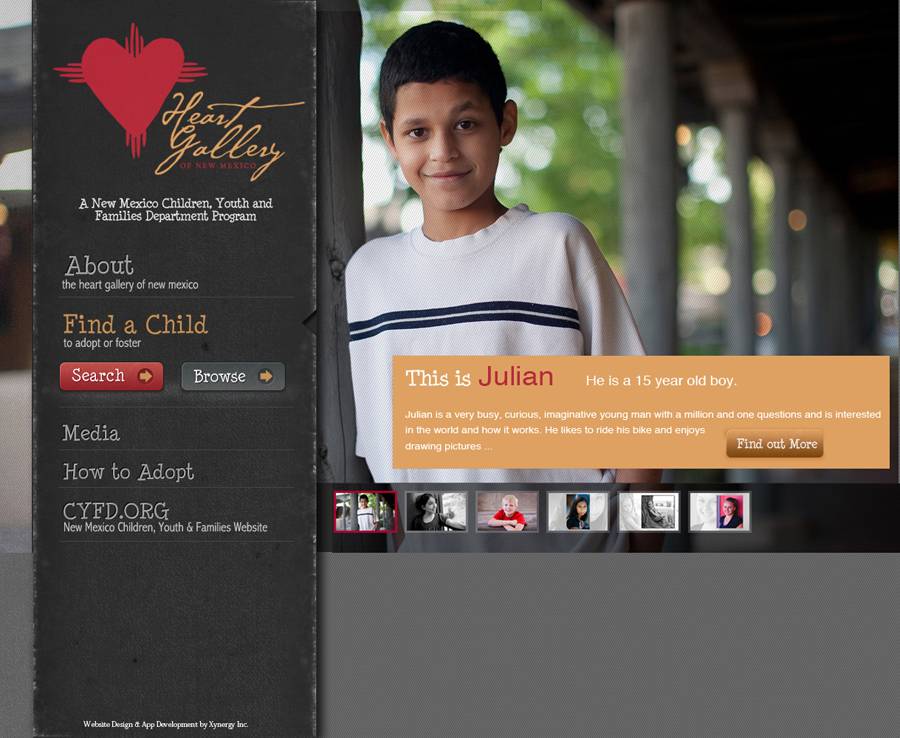 Features:
Custom Web Application - Adoption Database
WordPress
Custom Graphic Design
Social Media
Monthy Support, Marketing and Maintenance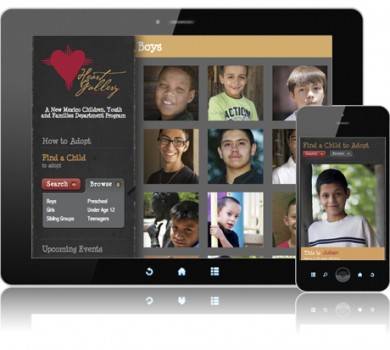 About this Project:
This was a special project performed for our client, NM Children, Youth and Families. Xynergy® custom developed a searchable web app that can be used both within the website and on mobile devices. This web application contains a database of children seeking adoption. Custom Graphic Design and UI/UX was created just for them.
Xynergy® is contracted to provide hosting, monthly support and maintenance as well as social media and other marketing/website work for both the NM Heart Gallery and CYFD.