Master Tech Auto Repair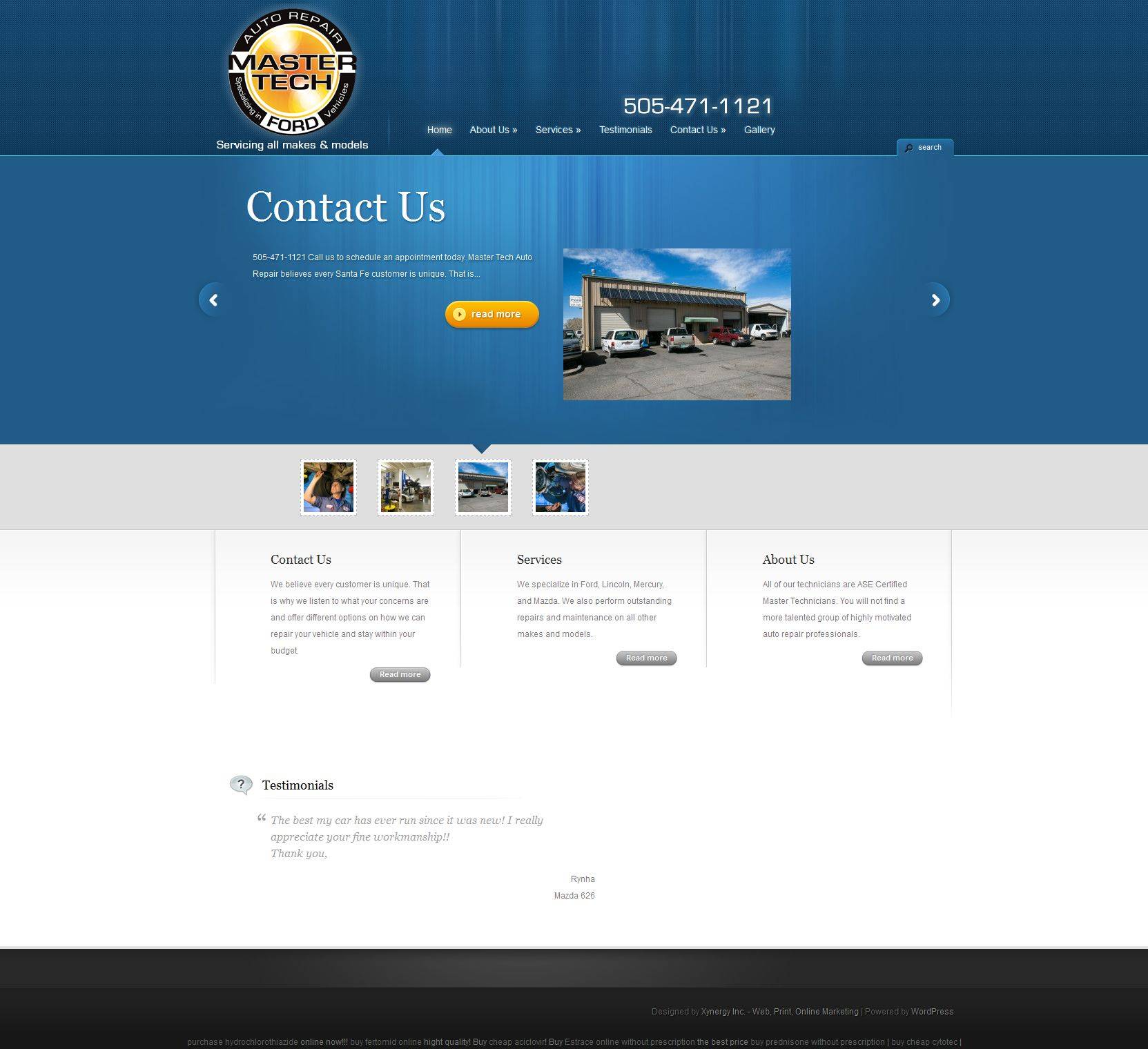 Online Marketing:
Master Tech partners with Xynergy for online marketing services. Our work has included:
Blog development
Search engine optimization
Social media marketing
Competitive research
Listings management
About this Project:
Master Tech Auto Repair partnered with Xynergy for web development and online marketing marketing services.
After two decades of serving the Santa Fe community, Master Tech had developed a strong customer base, but had very little in terms of online presence. Xynergy desingned their website and social media campaigns with the goal of growing their client base and increasing brand awareness. With their prestine customer service being their main selling point, Xynergy has been able to convert web visits into customers walking through their doors.
Master Tech's website uses an engaging combination of custom design and parallax, resulting in a user friendly website that portrays the trustworthy nature of this auto repair shop.
Features:
Scrolling parallax design
Full mobile versioning
Custom site design
Due to the performance of these marketing tasks, Xynergy has been able to gain increased site traffic and optimal search engine rankings for terms such as Auto Repair Santa Fe, Brake Repair Santa Fe, and Oil Change Santa Fe.