New Mexico River Adventures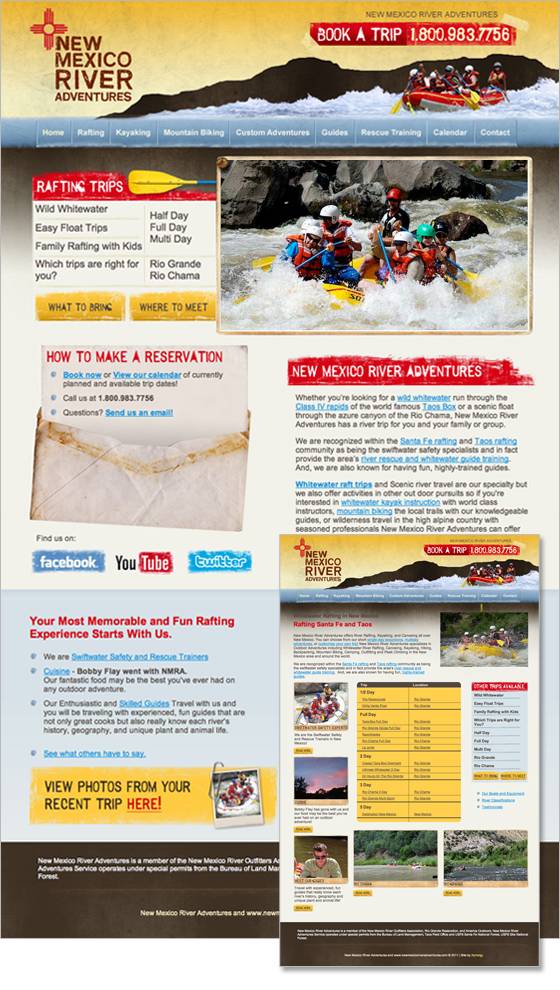 About this Project:
New Mexico River Adventures provides exciting whitewater rafting adventures and float trips along the Rio Grande and Rio Chama, and in the Taos Box.
Xynergy's complete website redesign includes graphical web design, WordPress CMS, Flash, Blogging capabilities, Social Media setups, and a convenient Calendar function.
NM River Adventures (originally named Known World Guides) was our first client in 1994.