Photon Brothers Solar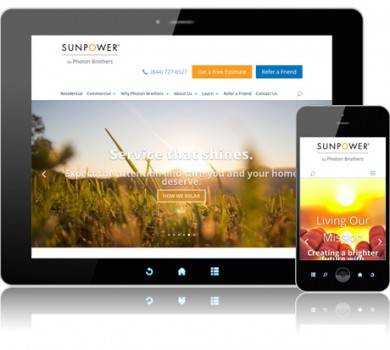 Website Features:
WordPress CMS
Responsive Theming
SEO Optimized Pages
After years of getting little to no organic traffic - and with a website that wasn't producing leads - Through strategic graphic design, and a simplified user experience, Xynergy was able to accomplish higher conversion rates and increased traffic rates
Monthly Digital Marketing
Xynergy managed several pay-per-click campaigns for Photon Brothers, with a focus on increasing traffic for residential solar sales in the Pueblo, CO area. Through specific keyword research and the building of specialized landing pages, Photon Brothers saw a 48% increase in traffic within 2 months. Furthermore, the new landing pages began ranking organically on the first page of Google for Pueblo solar searches. Currently, we are developing similar strategies to improve performance in the Colorado Springs and Denver areas.