Santa Fe Goldworks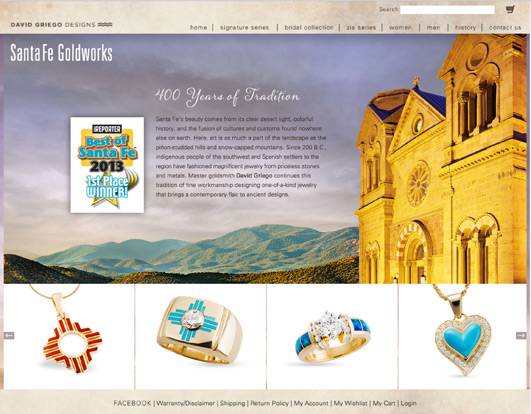 Project Included:
Custom Website Development
Magento Shopping Cart/CMS
Comprehensive Online Marketing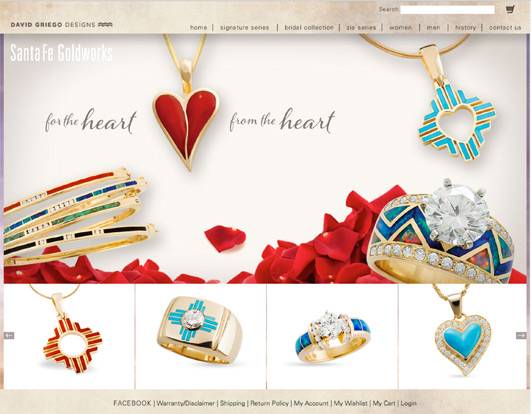 About this Project:
This was a magento shopping cart website custom designed and developed with mobile (responsive) theming. Graphics were designed by Eric Griego. The website features a portfolio of designer jewelry. Xynergy® also performs ongoing SEO and Online Marketing work for Santa Fe Goldworks.