Santa Fe Spirits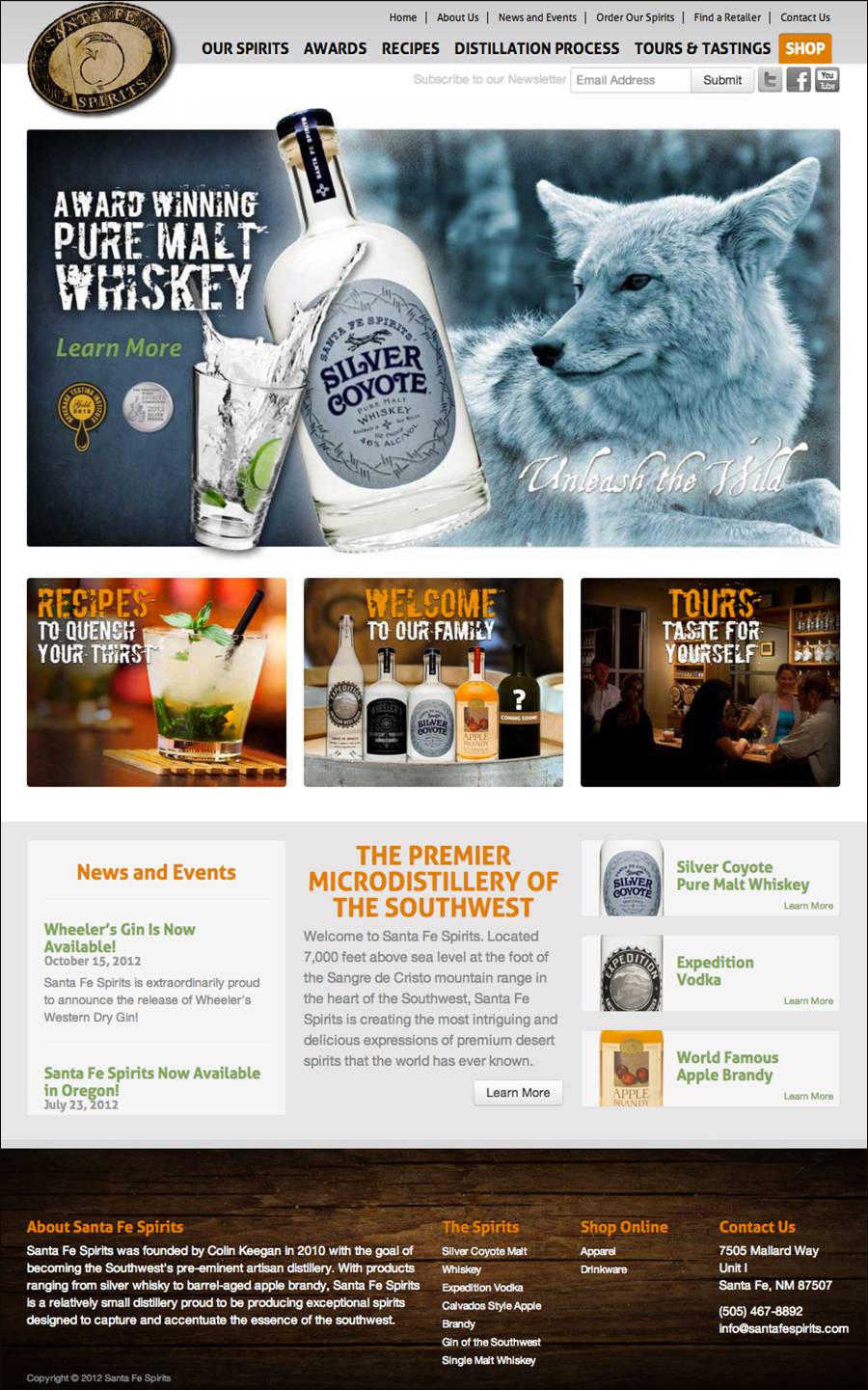 Features:
Award Winning Website
Designed for Mobile Devices
Custom Graphic Design and Animation (works on iPads)
eCommerce - Shopping Cart
Built in Expression Engine CMS
Online Marketing - SEO Initialization & Analytics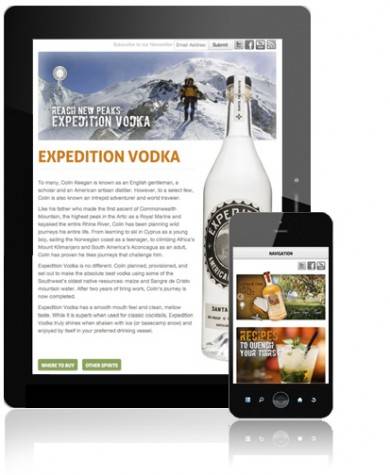 Whats New? How about an American Advertising Awards 2013 Silver Addy Award for Best Responsive Design (mobile versioning) on Santa Fe Spirits Website! That's right!
What is a Responsive Design? Responsive is a new form of coding that makes websites re-size themselves to accommodate any screen, be it a tablet or a smart phone. Have you ever tried browsing a website on your mobile phone but everything was too small to read? Squint no more by adding a responsive design to your site today!
Xynergy® custom designed imagery and animation throughout the website. Each spirit has its own brand and animation. The website was built in Expression Engine CMS and includes an interactive retailer locator directory, recipes, blog, awards and more.
Project also included Basic SEO initialization and Analytics tracking.