SUNPOWER by Positive Energy Solar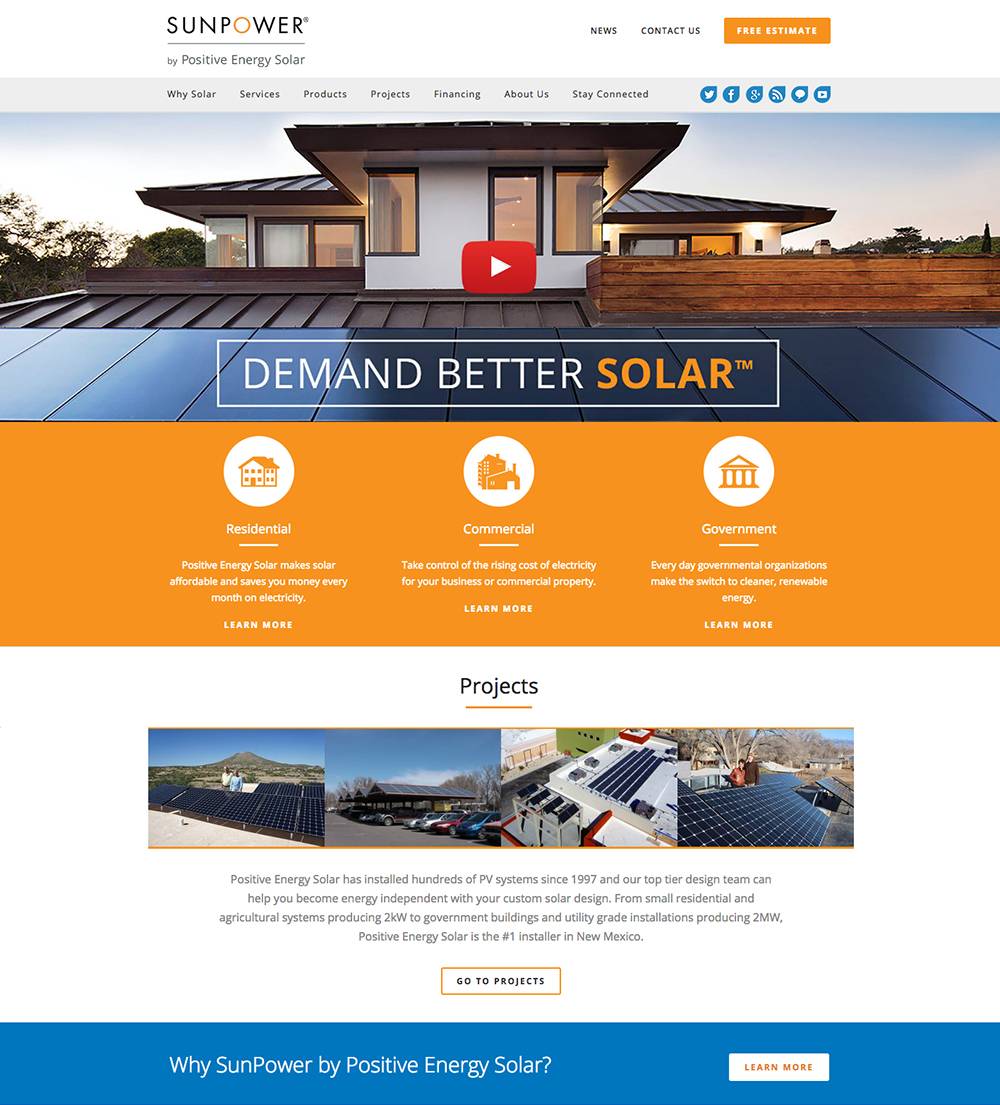 This incredible website was custom designed and built by the Xynergy team from the ground up. It is a key tool for SunPower by Positive Solar Energy to market its products and services.
Features:
Custom Graphic Design by Xynergy
WordPress CMS
Mobile design for phones and tablets
Xynergy not only maintains the website but also performs all digital Internet marketing which extends from Search Engine Ranking and Social Media to digital advertising campaigns, reputation management, and more.
Digital Marketing Services:
Monthly Comprehensive SEO & Social Media Management
Reputation Management
Analytics tracking and Tools
PPC/Digital Advertising Campaigns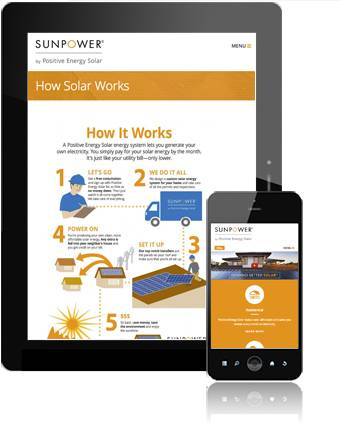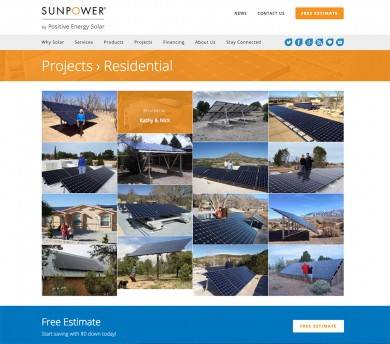 2016 Davey Awards Silver Winner
Xynergy is proud to announce the Sunpower by Positive Energy Solar website has won the 2016 Silver Davey Award for the Green/Eco Friendly category.