Uli's Clothing Boutique

Features:
Template WorldPress Website
Digital Marketing - SEO & Social Media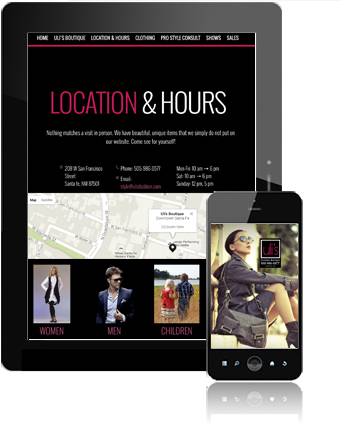 About this Project:
A simple, dynamic wordpress website meant to attract visitor's to Uli's downtown Santa Fe store. For that reason, the mobile version was extremely important. The site also needed to further her branding and the "Experience of Fashion" that her clientele loves.
The websites are meant to market to specific geographic areas and Xynergy® has followed up with online marketing services to help promote Uli's Santa Fe. These include social media, local listings, SEO and reputation management.
Xynergy® has also built a website for Uli's sister store in Los Alamos and will have a different design and branding in order to apeal to that specific market.