The Xynergy App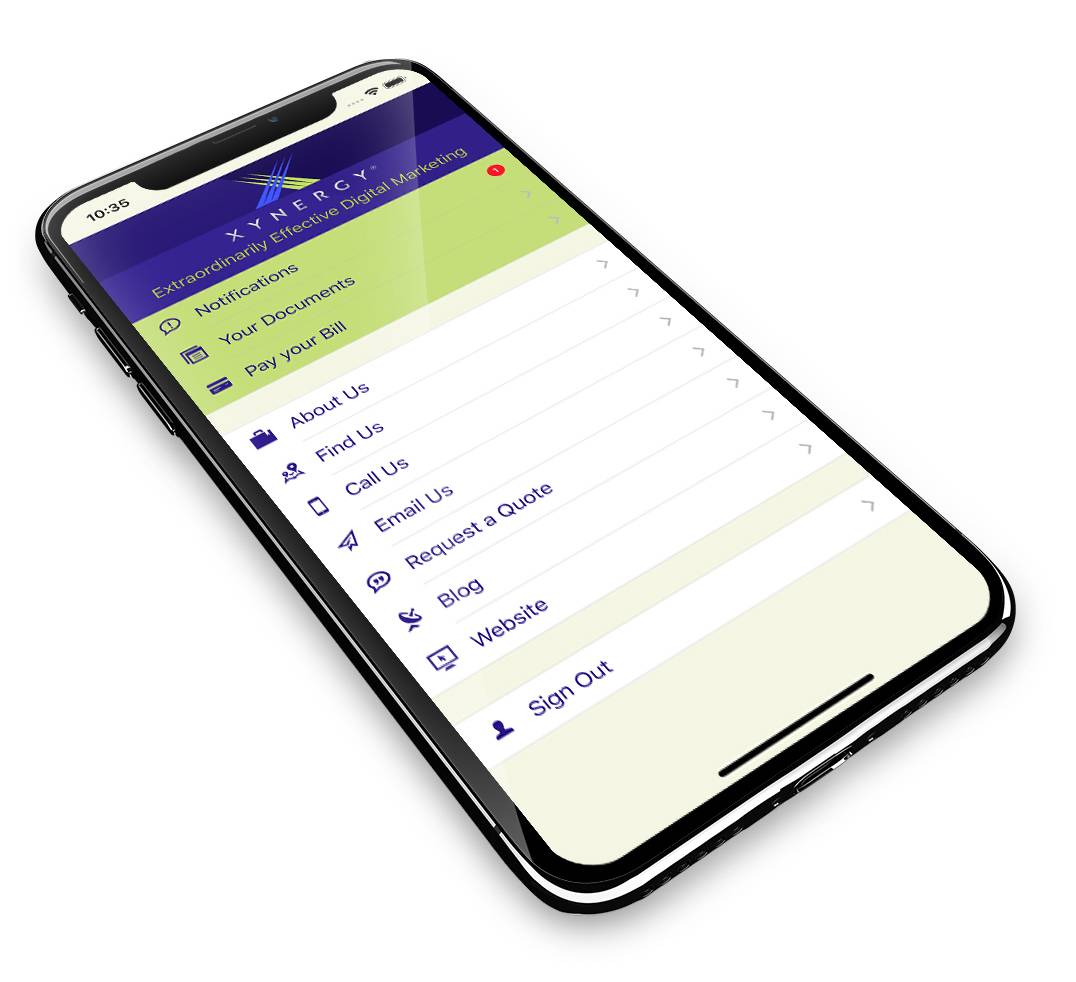 The full power of Xynergy, on the go!
The best way to engage with Xynergy is also the easiest.
Pay your bills, request a quote, browse our company directory, read the latest blog post, and find our locations — it's all a click away.
We're focused on you, so you can focus on what matters. That's why we made an app that makes it simple to stay on top of your project even when you're on the go. It's user friendly, secure, and free.
User-friendly features
Native on both iOS and Android
TouchID for account login
Receive digital marketing reports, invoices, and Xynergy white papers
Drag and drop support on iPad
Split view on iPad and iPhone Plus models
Works in all orientations
Saved password support
Accepts payments in USD and Bitcoin
Extremely secure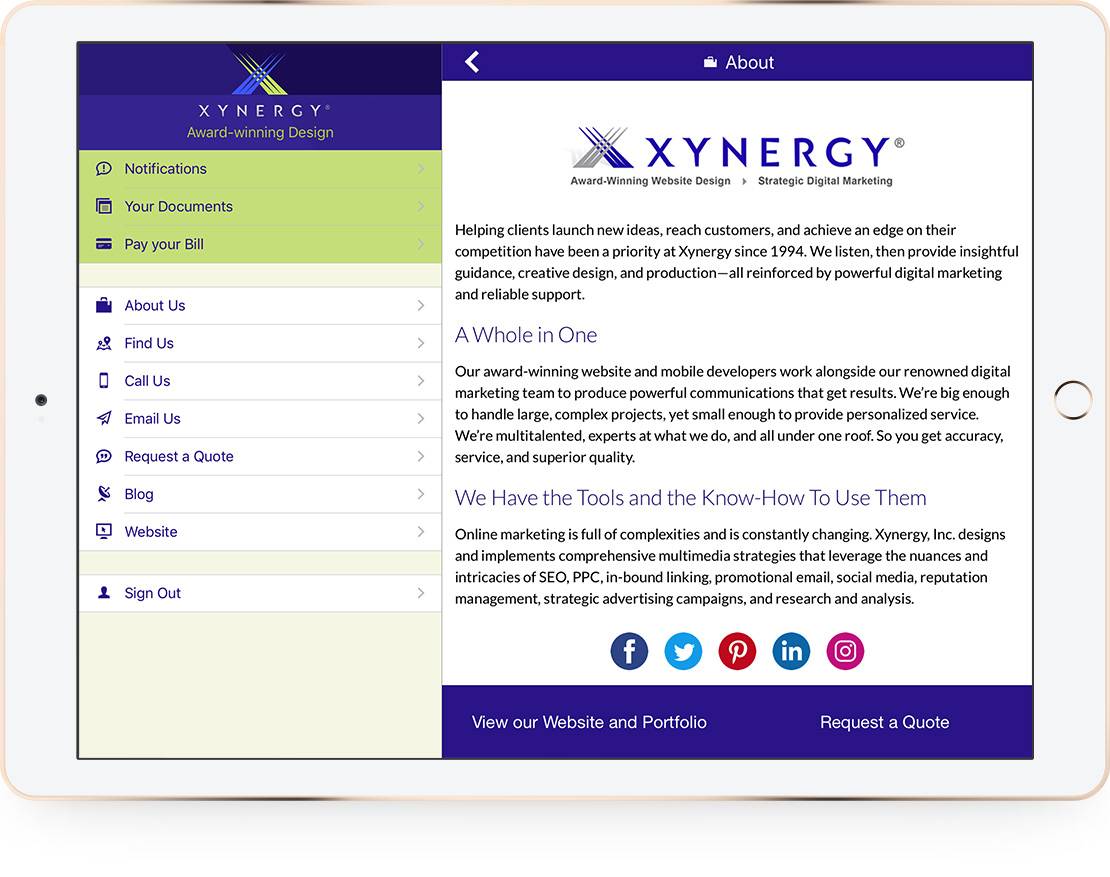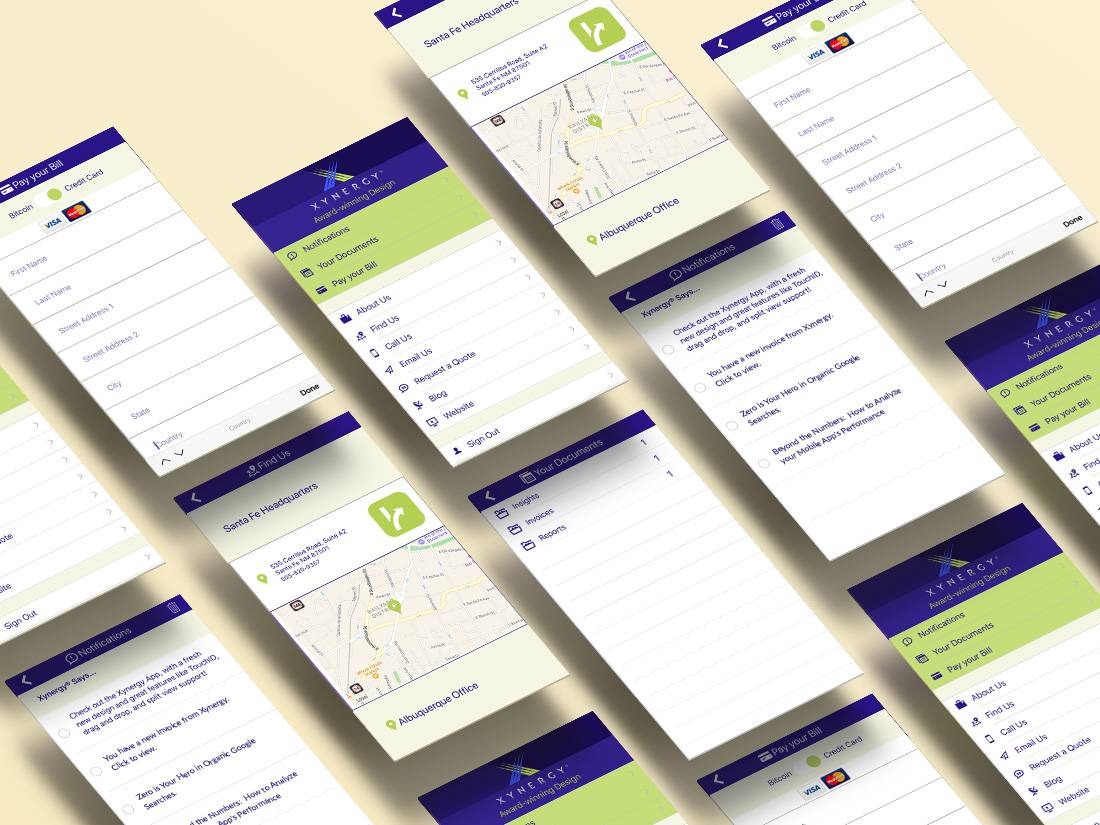 Deep technical expertise
We have the knowledge and experience to make an app that doesn't just look good, it drives business.
Reliable push notifications on both iOS and Android devices using an Expression Engine plugin
Integrated third-party API's including payment gateways
Integrate with your Expression Engine member accounts and channel data
Expression Engine plugin for file distribution to members
Native look and feel with professional design
Integrate with Core Data, Mapkit, Location services, APNS, On Demand Resources
Swift and Objective-C language support