DIGITAL AGILITY BLOG: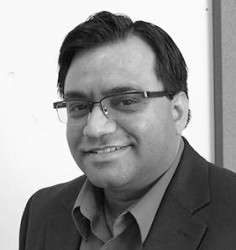 Blog Author Arijit Banerjee
Arijit Banerjee is an award-winning creative marketer and martech specialist. A natural leader, Ari founded Consumer51 in 2011, a new type of marketing agency driven by a consumer centric philosophy. He has distinguished his company by challenging his team to come from the heart, say more with less, and create experiences that matter. From digital marketing to prototype development and multicultural messaging, Consumer51 has been a growth catalyst for businesses of all sizes, ranging from startups to Fortune 500 clients.
---
Enjoy reading the following articles by Arijit Banerjee:
ExpressionEngine's annual conference gives us the opportunity to share expertise, success stories, and lessons learned.