Agencies and independent contractors are supposed to make life your life easier. The agent/client relationship is symbiotic. The client pays money, and the agency uses their expertise to advise the client or deliver a product. In return, the client passes on the agency's name, and the cycle begins again.
While that sounds great, there there are problems in every relationship, and if you know the warning signs, you can look for other alternatives before the going gets rough. Here are the three most common complaints we've heard about unsuccessful agent/client relationships.
1) My Agency Acts Like a Dictatorship
Over the years, we've heard horror stories about website administrators who refuse to give up control of a site or marketers who refuse to listen to client input. We've even spoken with a client who didn't want to tell their web agency that they were moving on for fear that the agency would deliberately make the transition more difficult.
If you're working with an agency that has a "my way or the highway" attitude, ask yourself "why?" You should never be afraid of your business partners and you should trust them to help you reach your goals.
Xynergy Works as a Team
In order to be effective, agencies and clients need to work together. As the agent, Xynergy has expertise in marketing, while our clients have expertise in their respective fields. If we write a blog or post to social media, we utilize our knowledge of marketing to do it effectively, and our clients use their expertise to guide us and shape the content matter.
We respect our clients' time and resources. We know you're busy, and we understand just how valuable your time is. Our team works efficiently to provide a quality results with just the right amount of input from our client partners.
Testimony from Gene and Mary, The Firebird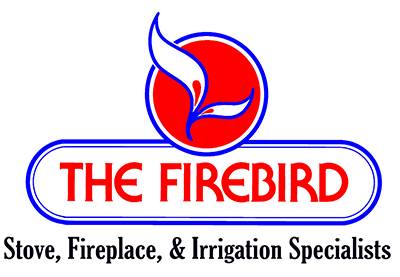 "We hired Xynergy to manage our social media. We hadn't planned to advertise on Facebook, but after an in-depth conversation, we decided to try it out for a time. We've been advertising on Facebook for 3 months now, and we're seeing great results. Xynergy guided us out of our comfort zone, and it paid off."
2) I Feel Like a Dog on an Animal Humane Commercial
If Sarah McLachlan's song, "Angel," comes on when you're waiting to hear from your agency, you have a red flag on your hands. As a client, you should never feel neglected. Your marketing is a priority to you, so it's should be a priority to your agent.
We've met a number of clients who come to us after a bad experience with a one-man show. While many freelancers market themselves as "inexpensive", they neglect disclose their lack of availability. After all, freelancers have to work with several businesses in order to sustain their practice. The combination of high workload and low resources means that many freelancers aren't able to respond in a timely manner, leaving the client to fend for him or herself.
We Adopt Your Priorities
At Xynergy, clients are always our priority. In order for us to be successful, our clients have to be successful. It all boils down to adopting our clients' priorities as our own. We know that time is money, and we respond within hours to let our clients know that we've received the request. In order to ensure that we meet our clients' needs, we assign a single project manager to each client, so nothing slips between the cracks.

Testimony from Fernando, Southwest CARE Center
"Earlier this year, Kelsey, Vincent, and I worked with our physicians to review all of the content on our website. I expected them to offer their ideas and guide the discussion, but they even had a developer making changes to the site while we met. They finished a few of the changes before we even finished the meeting."
3) One Size Does Not Fit All
The phrase "one size fits all" does not apply to pajama onsies or marketing agencies. Every business is different and every business has different needs. It's foolhardy to believe that a pre-packaged website or marketing solution will help you achieve your goals.
Over the years we've seen many clients exceed the limitations of cheap website solutions like Wix or Squarespace. These companies promote their services as cost-effective (even free) and easy to use. To be honest, they are, but when you use an out-of-the-box approach, you get an out-of-the-box site. Sure, you can set up a decent looking site, but will it do everything you need it to do?
The same goes for out-of-the-box marketing solutions. Next time you're weighing a couple of different solutions, ask yourself a few questions. Will it function how I need it to, or am I making a compromise? Will this solution help me stand out from my competitors? Will it scale with my business? If the answer is no, you may have some more thinking to do.
We Scale With Our Clients
At Xynergy, we intentionally stay away from out-of-the-box solutions because we know their limitations. We pride ourselves on our deep knowledge of Content Management System (CMS) solutions. We work in WordPress, ExpressionEngine and Magento, to name a few, and we can help you decide which CMS is best for your needs.
The same goes for our online marketing solutions. Perhaps you only need social media services right now., but before hiring a contractor to post social media updates, ask yourself what you'll need in a month? A year? We scale with our clients and determine the best way to leverage their online presence.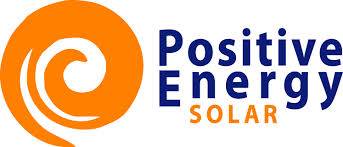 Testimony from Karen, Positive Energy Solar
"Solar energy is an exciting and dynamic industry right now, and things can change really quickly. Xynergy is always available to offer marketing advice and to present new ideas that keep us ahead of the curve.
No More Running
Xynergy has been innovating in web design and online marketing for 20 years and counting. By working with you, we can help your site grow to be the asset you need. While we aren't the cheapest option, we are the best partner for businesses who know that the key to long-term growth and success is an investment in website development and online marketing.
---
Contact us for help with your website management.
or Call 505-557-7780