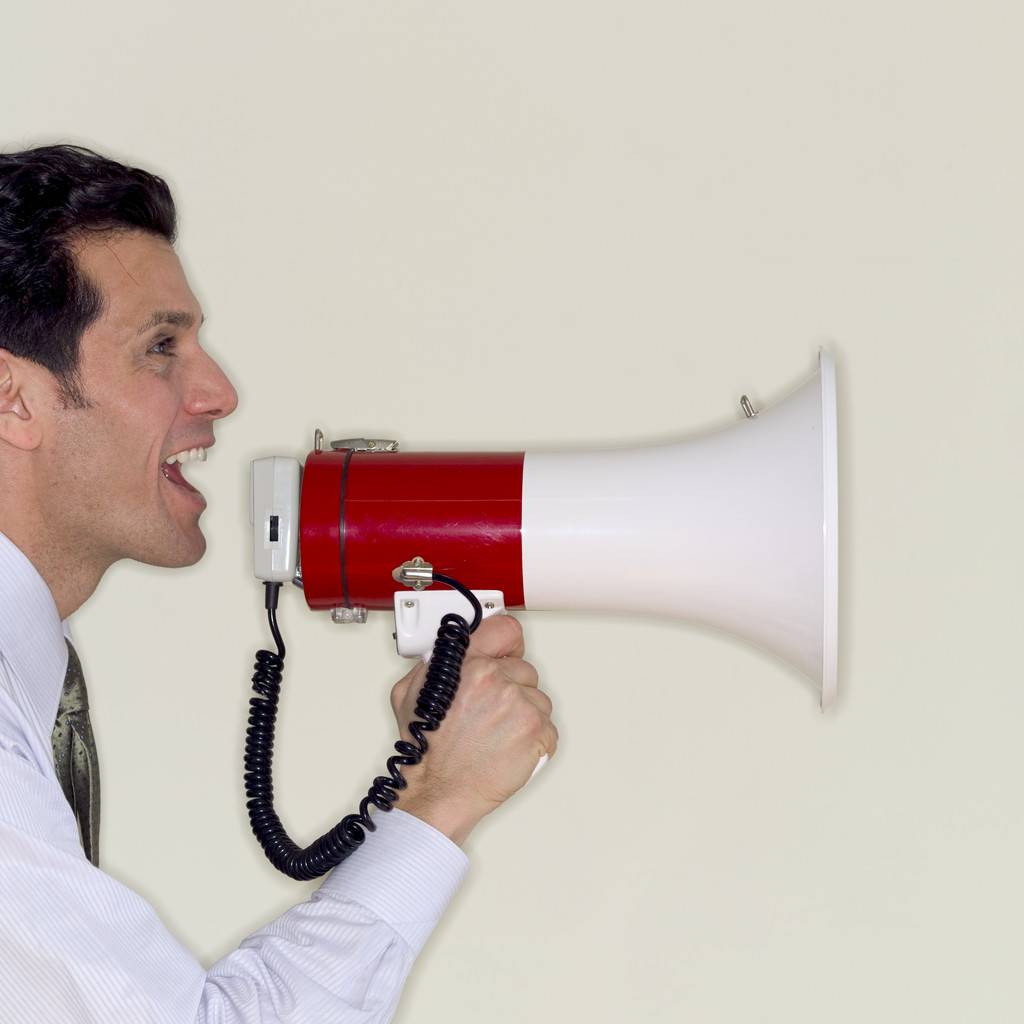 Just a few years ago, communication on the Internet was one-way. Businesses would communicate with their customers as if holding a megaphone. This top-down communication made the megaphone holder the ultimate authority. Sure, consumers had opinions, but they had no effective means of voicing them for the masses to hear.
Today, Internet communication is much more like a telephone than a megaphone. Businesses have the ability to communicate with their consumers, and boy do consumers have the ability to make their voices heard…by millions. One could argue that it is the consumer who holds more authority than the business/company.
You don't have to be an online marketing specialist to see that one's Online Reputation (OR) can easily land in the hands of those who don't necessarily have the business's best interests in mind. Perhaps a grumbly consumer's coffee just wasn't quite hot enough for his taste, and he woke up on the wrong side of the bed that morning to begin with – that could be a lethal combination in the form of a scathing online review.
Before we dive into how you can manage your OR effectively, and what specific things you need to pay attention to in doing so, let's define Online Reputation Management (ORM).
ORM is, "A deliberate effort to increase the number of positive Internet discussions about you [your company/business], while limiting the damage of any negative ones." – Andy Beal, Founder and CEO, Trackur.
Xynergy, Inc.® is proud to offer a robust Online Reputation Management service. Our Rapid Response OR Monitoring allows us to pinpoint less-than-glowing reviews in a timely manner, identify how best to address them, and even turn them into positive reviews if possible. We also offer Online Review Campaigns to incentivize happy customers to leave great reviews on third party sites, like Google. When in doubt, leave it up to the professionals to give you a sparkling online reputation. For additional information on this and related services, visit us here: https://xynergy.com/services-online-marketing-and-advertising/reputation-management/
In "Part Two" of this blog series, we'll be discussing what not to do when it comes to managing your OR.