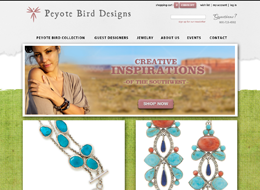 Santa Fe, New Mexico, USA, May 15, 2013 – Xynergy Inc.®, the award-winning web development and Internet marketing solutions firm, has been recognized as a 2013 Communicator Award Winner having received three awards of distinction by the International Academ
y of the Visual Arts. The Award of Distinction is presented for projects that exceed industry standards in quality and achievement. The Communicator Awards recognizes work that transcends innovation and craft while making a lasting impact. With over 6000 entries, it is the largest and most prestigious award of its kind in the world. Some of the winning organizations include: Disney; The Bill Gates Foundation; Accenture; Maserati and Red Bull.
The first winner, Peyote Bird Designs, is a global company producing artisanal jewelry that is fashionable, yet timeless. They're a creative team, passionate about their vibrant cultural heritage, which can be scene in their fashionable, yet timeless, website. The website won in the "Shopping" category. See the full website here, Peyotebird.com.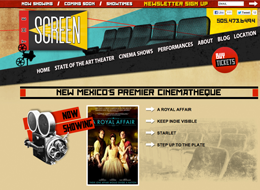 Our second winner, The Screen, is New Mexico's premier Cinematheque, screening the finest films with the finest projection. Founded at the Santa Fe University of Art and Design and curated by Brent Kliewer, The Screen showcases sophisticated world, art, and independent cinema. The website won in the "Movie and Film" category. See the full website here, thescreensf.com.
Our third winner, Santa Fe Spirits, creates the most intriguing and delicious expressions of premium desert spirits that the world has ever known. Santa Fe Spirits was founded by Colin Keegan in 2010 with the goal of becoming the Southwest's pre-eminent artisan distillery. The website won in the "Food and Beverage" category. See the full website here, Santafespirits.com.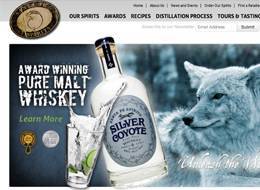 "Being honored with a Communicator Award is a remarkable accomplishment and a testament to the quality and effectiveness of our work," said Jennifer Martin, Founder and CEO of Xynergy, Inc.® "We're very thankful to our clients who trust us with their business as well as our tremendously talented and creative staff who are passionate about this highly technical work."
We'd like to thank the communicator awards for their time and effort, and we'd like to thank the fine people at Peyote Bird, The Screen, and Santa Fe Spirits, for giving us the pleasure of working with all of you! For those of you looking for a new website, we'd love to hear from you too!