As Xynergy's ExpressionEngine expert, this month I had the pleasure of attending this year's annual ExpressionEngine Conference, Activate 2017, to continue learning and connect with others from around the world that use and love ExpressionEngine as much as we do. The conference intentionally kept to the culture of the CMS by being organized and run completely by the vibrant community that use it. Representatives from ExpressionEngine's creators, EllisLab, were present and participated including their CEO, Derek Jones.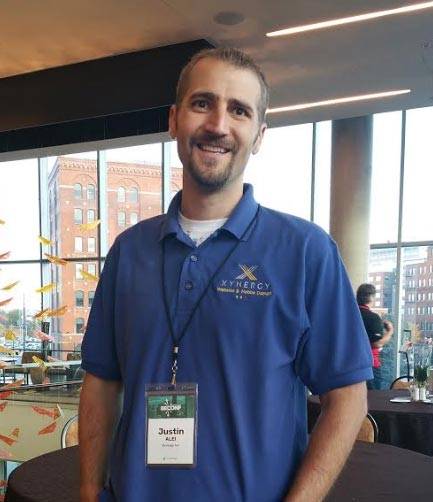 By far, the biggest takeaway from the conference was a sense of just how incredible and unique the ExpressionEngine community is. Businesses and developers from all over the world were in attendance, many of which offered presentations and workshops on their areas of expertise. But the unique thing about the community is the very real sense of professional comradery and a genuine willingness to help each other out… and the number of those in the community who gave up their time to prepare and present at the conference is a perfect example of this. For Xynergy and our clients, this is wonderful to see and confirms that ExpressionEngine is a worthy choice when considering CMS options (especially regarding security!).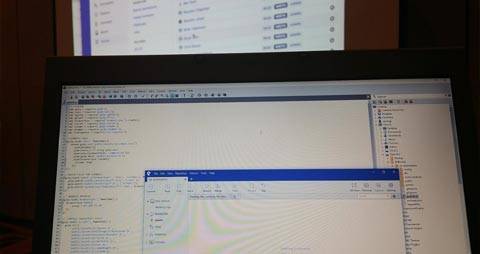 The conference provided professionals with the opportunity to meet and network, but also with an incredible variety of practical workshops and informative talks. Workshops included best practices using ExpressionEngine itself, developing plugins for the platform and setting up development environments it is used in and the plethora of presentations were from both business and technical perspectives. Presentations ranged from why teams get burned out, how to effectively scope projects and how to talk to clients without alienating them with technical jargon to working with the latest technologies, building ExpressionEngine plugins, best practices for tuning websites for performance and information on upcoming accessibility guideline changes. There really was a wealth of knowledge on display and being freely given for others to learn.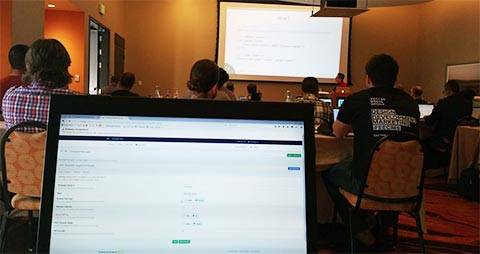 EllisLab staff also were showcasing to attendees their upcoming release, version 4, showcasing both behind-the-scenes improvements and functionality additions that will give developers and content editors even more flexibility 'out of the box'. This is fantastic news for all our clients and we're looking forward to continuing our development in ExpressionEngine and of course attending next year's conference in Nashville.
If your company could use assistance with superior website technology builds,
Contact us for help with ExpressionEngine.
or Call 505-557-7780