DIGITAL AGILITY BLOG: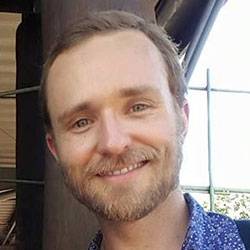 Blog Author Paul Wright
Paul's imagination and skills are so out of the box we had to invent a term: "Creative Technologist." He is a programmer with a background in fine art, and a graphic designer who can code and animate his illustrations. When Paul isn't bridging the worlds of design and development, he enjoys playing guitar, woodworking, and gardening.
---
Enjoy reading the following articles by Paul Wright:
Detail-Oriented Caffeine Motivated
Here at Xynergy, we want to get it right. We dig into the technical details, no matter how arcane. We test obsessively. Our design and development teams coordinate on the minutea that make the magic happen. Case…
A designer is not some heroic super-hipster sipping a $5 cappuccino while puzzling over a macbook in a beautifully lit, industrial-chic coffee shop.